UCard Photo Guidelines
UMass Lowell uses similar standards and guidelines for photos as the US Department of State does for passports so please take a quick moment to review the requirements below. We recommend that someone take the photo for you, or you use the timer function of your phone, as selfies can make adhering to these guidelines difficult. If you have a photo taken within the last 6 months that meets these guidelines, you may also upload that versus taking a new photo.
All photos must adhere to the following:
Background must be uniformly solid and light in color. We prefer white or light blue backgrounds.
You are facing the camera directly with your eyes open, and you are in the center of the photo.
Your face is completely visible with no attire, hats or hair obstructing your face.
Headgear is only permitted if it is religious attire or required for medical purposes, but may not obstruct your face.
Photo is clear, in color, and is properly exposed with no shadows.
Glasses may be worn provided they are clear, not tinted, and they are not causing a glare or reflection in the photo.
Resolution is high enough to not be blurry.
Photo is not digitally altered.
No other individuals or objects may be in the photo.
Smile naturally if you want!
Sample of acceptable photos: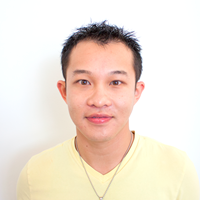 Sample of unacceptable photos: