Leymah Gbowee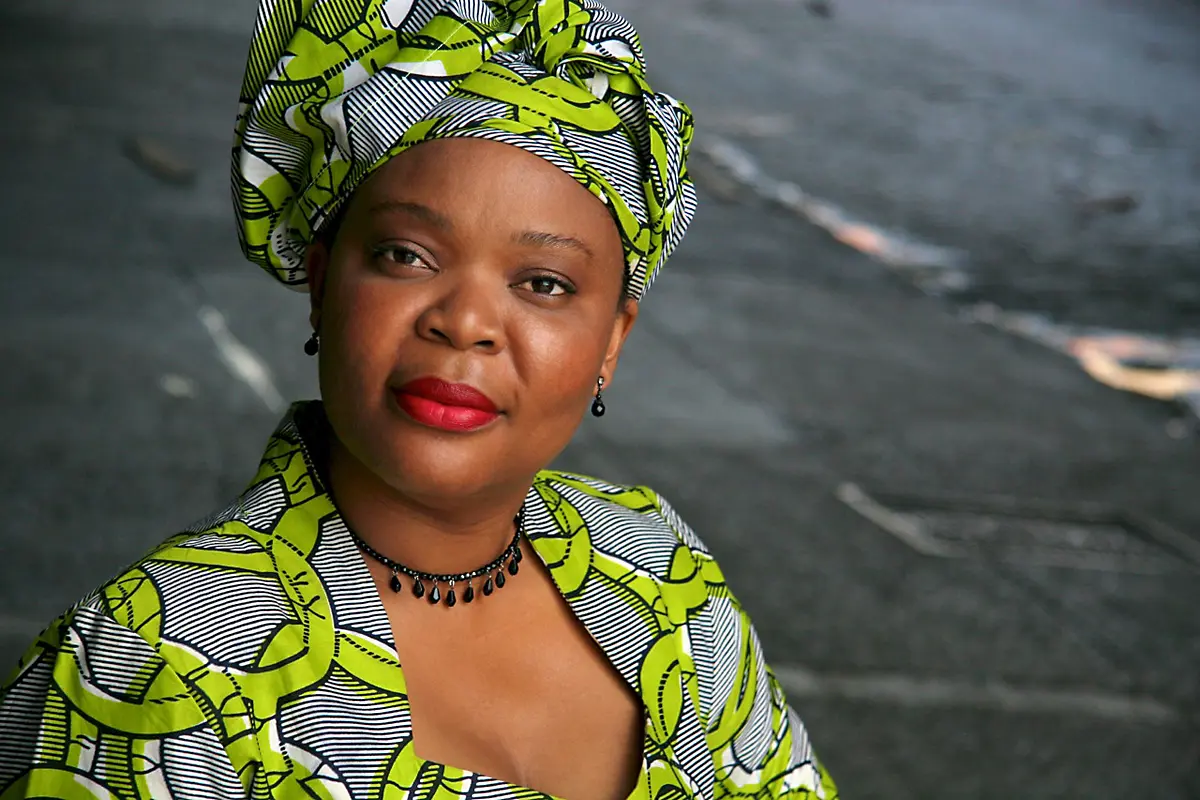 Peace activist Leymah Roberta Gbowee was the 2011 Greeley Scholar. Gbowee organized a peace movement that helped end the Second Liberian Civil War in 2003. As a social worker, she organized the Women of Liberia Mass Action for Peace, bringing together Christian and Muslim women to pray and sing for peace, eventually forcing national leaders to create a peace process. She is now the executive director of the Women's Peace and Security Network Africa, based in Accra, Ghana. Gbowee is a founding member and former coordinator of the West African Network for Peacebuilding. She has organized collaborative initiatives for women in nine of Liberia's 15 counties. She also served as commissioner-designate for the Liberia Truth and Reconciliation Commission. 
In 2007, the Women's Leadership Board at Harvard University's JFK School of Government honored her with the Blue Ribbon Peace Award in recognition for her role in the Liberian peace process. In 2009, Gbowee and the women of Liberia were awarded the Profiles in Courage Award by the Kennedy Library Foundation. She is the central character of the award-winning documentary "Pray the Devil Back to Hell." 
During her tenure as the Greeley Peace Scholar, Gbowee was awarded the 2011 Nobel Peace Prize, along with Liberian President Ellen Johnson Sirleaf and human rights activist Tawakkul Karman. The Nobel Prize Committee lauded their non-violent struggle for women's rights and the safety of women. Gbowee was honored by  the Committee for mobilizing women "across ethnic and religious dividing lines to bring an end to the long war in Liberia, and to ensure women's participation in elections." 
She holds a master's degree in conflict transformation from Eastern Mennonite University in Harrisonburg, Va.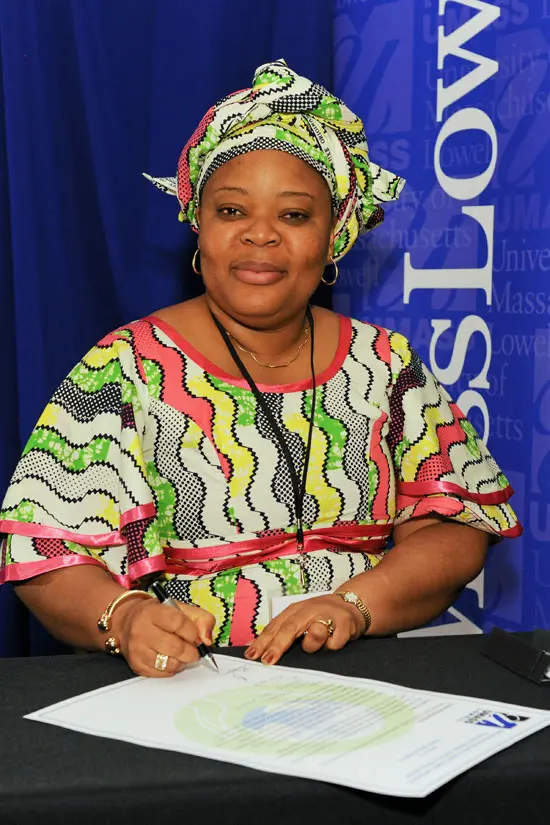 (Nobel Peace Prize Laureate Leymah Gbowee signs the Lowell Declaration at the 2011 Women Leaders' Summit. She gave the keynote address at the 2013 Women in Public Service Project Conference).
Watch Nobel Prize winner Leymah Gbowee at UMass Lowell:
(Campus Voices) - Day Without Violence, 2011