John Prendergast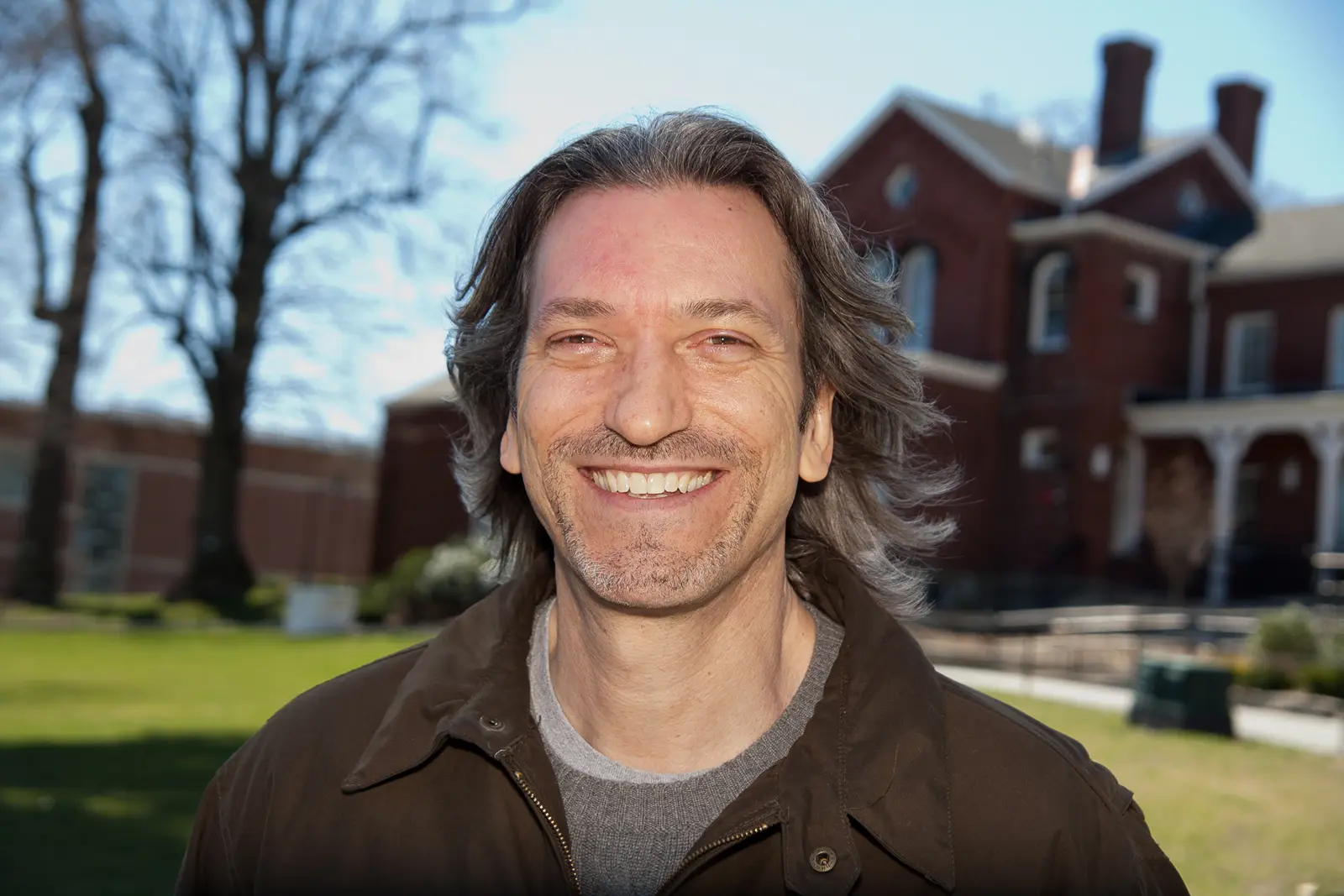 A human-rights activist and best-selling author who has worked for peace in Africa for more than 25 years, is the 2012 Greeley Scholar for Peace Studies. He is the co-founder of the Enough Project, an initiative to end genocide and crimes against humanity, which is affiliated with the Center for American Progress.
Prendergast has worked for the Clinton White House, the State Department, two members of Congress, the National Intelligence Council, UNICEF, Human Rights Watch, the International Crisis Group and the U.S. Institute of Peace. He has been a Big Brother for more than 25 years, as well as a youth counselor and basketball coach. He is the author or co-author of 10 books including "Unlikely Brothers," a dual memoir co-authored with his first little brother in the Big Brothers/Big Sisters program. His previous two books were co-authored with noted actor Don Cheadle: "Not On Our Watch," a New York Times best-seller and NAACP Non-Fiction Book of the Year, and "The Enough Moment: Fighting to End Africa's Worst Human Rights Crimes."
Prendergast has appeared in four episodes of "60 Minutes," and helped create African characters and stories for two episodes of "Law and Order: Special Victims Unit," one focusing on the recruitment of child soldiers and the other on rape as a war strategy. He has been profiled in The New York Times Magazine, The Los Angeles Times and other publications. The Huffington Post recently named Prendergast one of its "Game Changers" during the last year. 
He has been a visiting professor at Yale Law School, Temple University, Stanford University and others, and has received six honorary doctorates. Prendergast is a board member and a strategic advisor for Not On Our Watch, the humanitarian organization founded by George Clooney, Matt Damon, Don Cheadle and Brad Pitt.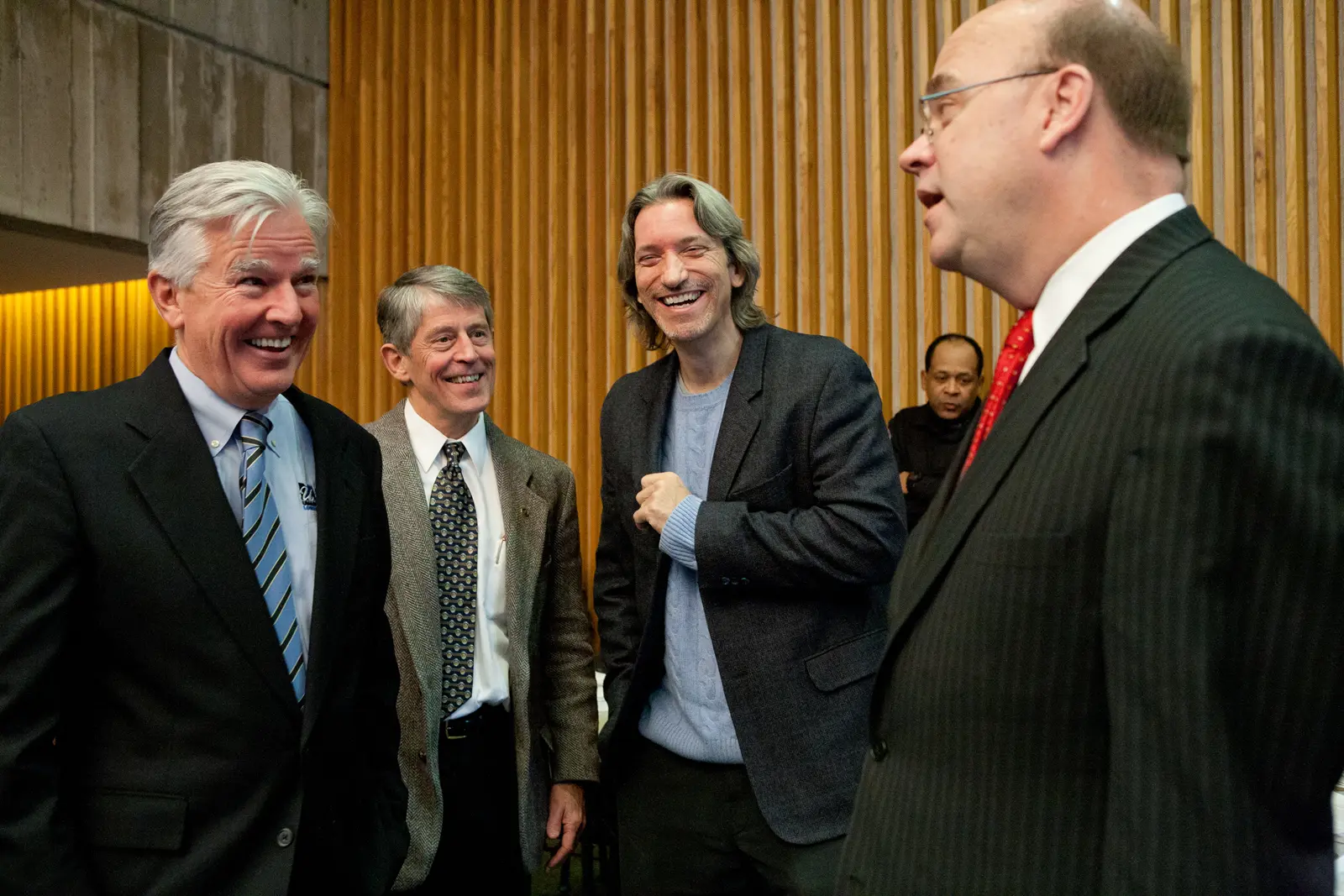 (Left to right, Chancellor Meehan, Robert Gamache from the UMass Lowell Peace and Conflict Studies Institute, 2012/2013 Greeley Scholar for Peace John Prendergast and Congressman Jim McGovern.)
Congressman Jim McGovern, Chancellor Meehan and Gordon Halm joined 2012 Greeley Scholar for Peace John Prendergast in O'Leary 222 on November 26, 2012 to discuss KONY 2012 campaign and U.S. foreign policy issues in Africa. The conversation with students continued as John visited various classrooms.
See John speaking at UMass Lowell: