Gavriel Salomon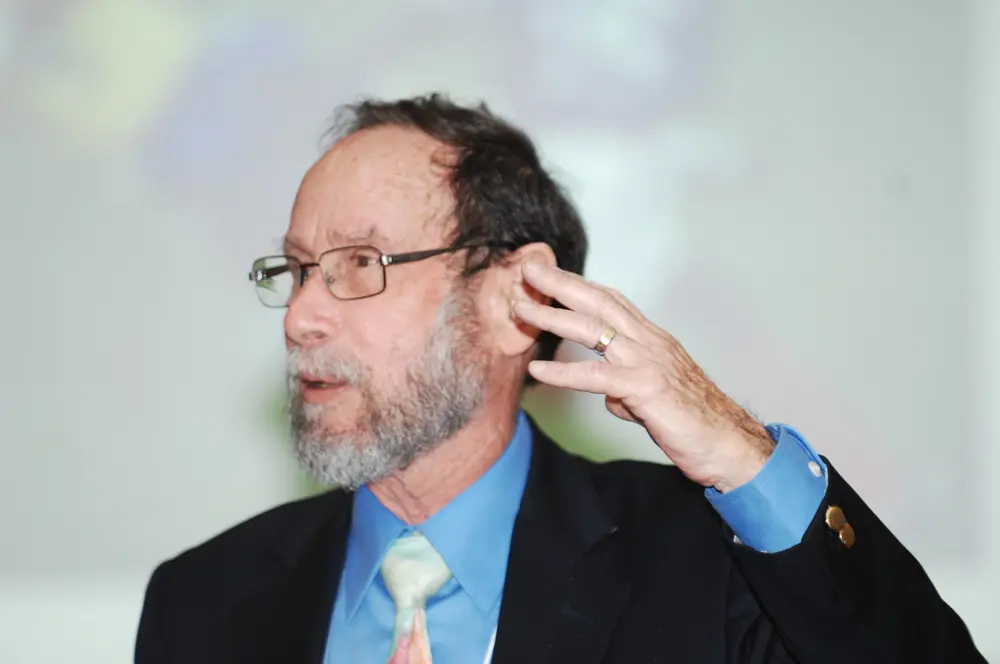 Gavriel Salomon, the 2010 Greeley Scholar, was the dean of the Faculty of Education from 1993 to 1998 and a professor of educational psychology at  the University of Haifa in Israel. He is the founder and director of the Center for Research on Peace Education at that institution.
Salomon was awarded the prestigious Peter Becker Prize for Peace and Conflict Research in 2011. Other recent honors and awards include fellowships at the American Educational Research Association (AERA) (2008) and the  International Academy of Education (2006); the Clervinga Chair at Leiden University, The Netherlands  (2005); the Sylvia Scribner AERA award; and the Israel National Award ("Pras Israel") for lifelong  achievements in educational research in 2001. He was a fellow at the Stanford Center for the Advanced Study in the Behavioral Sciences, served as editor of "Educational Psychologist," was president of the Educational and Instructional Division of the International Association of Applied Psychology, and elected as a fellow of the American Psychological Association. He was the recipient of an honorary doctorate from Catholic University of Leuven, Belgium. 
Salomon has written four acclaimed books: "Interaction of Media, Cognition and Learning," "Communication and Education," "Communication" and "Technology and Education in the Information Age." He has edited two books: "Distributed Cognitions, Greeley Scholar 2010 for Peace Studies and Peace Education: The Concept, the Principles and the Research." He has also published more than 120 articles in a variety of international professional journals. 
Salomon received his bachelor's and master's (summa cum laude) degrees from the Hebrew University of Jerusalem, in 1966, and his Ph.D. in educational psychology and communication from Stanford University in 1968. Since then, he has taught at the Hebrew University and Tel-Aviv University in Israel, and at various universities around the world.
(Gavriel Salomon at the Community Presentation on "Playing for Peace" 2010.)