Albie Sachs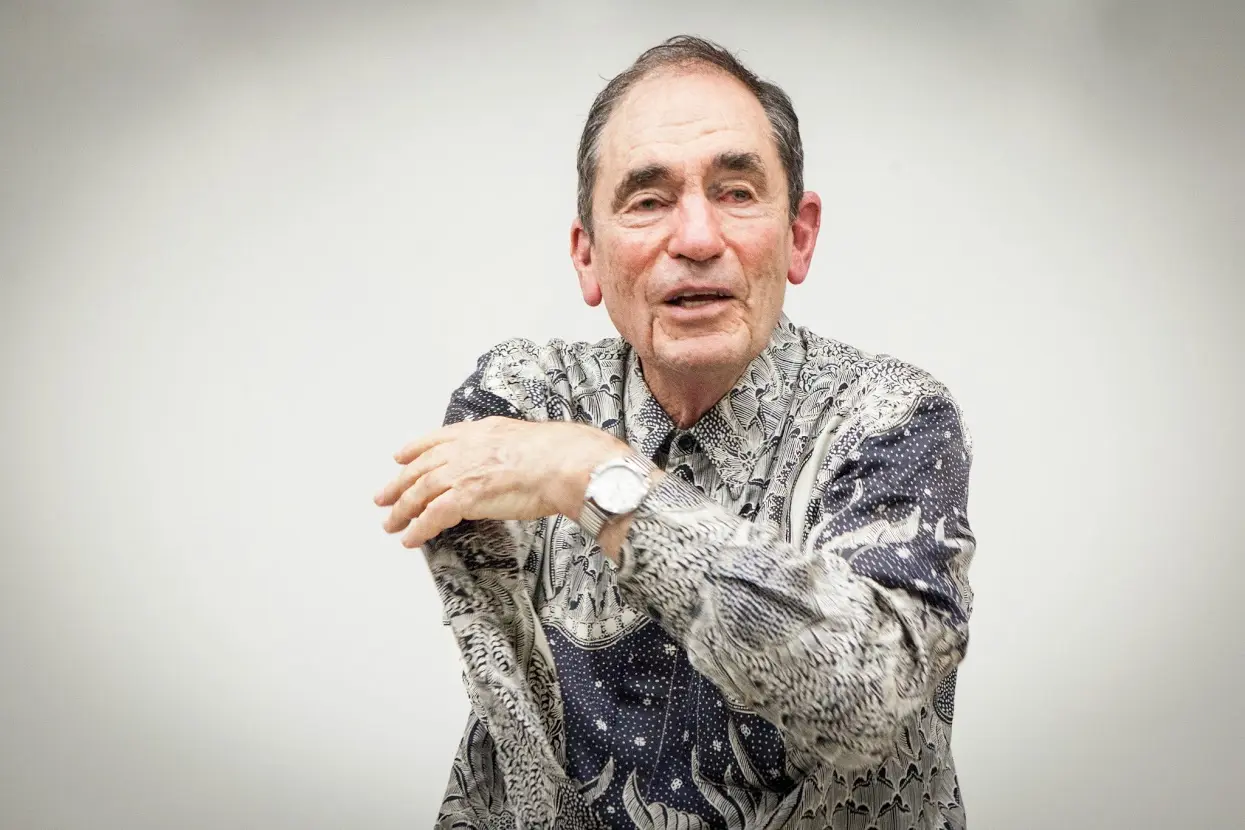 "I am very excited to be the Greeley Scholar for this year. The concepts of peace and justice cannot be separated. We have had extraordinarily rich experience in South Africa in this connection. I will speak about working over the years with Nelson Mandela, about why we built the new top Court in the heart of a prison where both Gandhi and Mandela had been locked up, and about restorative rather than punitive justice, including my meeting with the soldier who planned the bombing of my car that nearly took my life."  -Albie Sachs

South African Constitutional Court judge appointed by Nelson Mandela, internationally noted human rights activist and lecturer, Albie Sachs is the 2014 Greeley Scholar for Peace Studies. Appointed to the court by Mandela in 1994, Sachs served for 15 years until October 2009.
The Majority of Sachs early work began as an advocate at the Cape Bar at the age of 21. This work involved defending those charged under racist statutes and laws, many of whom faced the death sentence. Sachs himself was raided by security police, subjected to orders restricting his movement and eventually placed in solitary confinement without trial for two prolonged spells of detention.
In 1966 he went into exile. After spending 11 years studying and teaching law in England he worked for 11 more years in Mozambique as law professor and legal researcher. During the 1980s working closely with Oliver Tambo, leader of the ANC in exile, he helped draft the organization's Code of Conduct, as well as its statutes.  
On April 7, 1988 in Maputo, Mozambique as Sachs unlocked his parked car a bomb planted by South African security services exploded.  He was severely injured, losing an arm and the sight in one eye.  After recovering from the bomb he devoted himself full-time to preparations for a new democratic Constitution for South Africa. In 1990 he returned home and as a member of the Constitutional Committee and the National Executive of the ANC took an active part in the negotiations, that led to South Africa becoming a constitutional democracy.  After the first democratic election in 1994 he was appointed by then President Mandela to serve on the newly established Constitutional Court.
During his 15 years on the Court, Sachs helped place South African justice in the forefront of the legal recognition of human rights, winning praise from fellow jurists all over the free world. The court abolished the death penalty and overturned laws criminalizing homosexuality. In 2005, Sachs wrote the opinion in the landmark decision Home Affairs v. Fourie, legalizing same-sex marriage in South Africa.
In addition to his work on the Court, Sachs has travelled to many countries sharing South African experience in healing divided societies. He has also been engaged in the sphere of art and architecture and played an active role in the development of the Constitutional Court building and its art collection on the site of the Old Fort Prison in Johannesburg. Sach's residency includes lecturing in "Perspectives on Human Rights," a multidisciplinary graduate seminar offered by the Peace and Conflict Studies Program and Political Science Dept. where students can gain special insight from his unique expertise on the topic. He will also serve as the "Day Without Violence" keynote speaker.