Injured Chick Returned To Fox Hall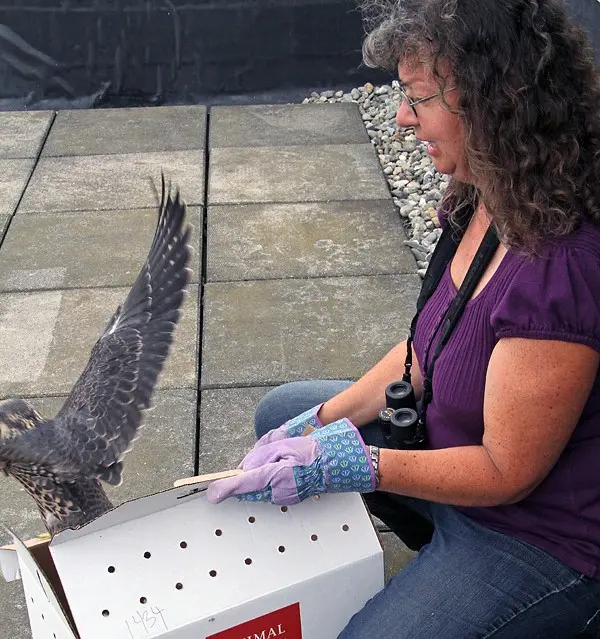 "K2" immediately took to flight upon being released by wildlife officials on the roof of Fox Hall.
07/14/2015
One of the male juvenile falcons, nicknamed "K2," has been successfully reunited with his family at Fox Hall.

K2 was found injured on the ground by the Lowell Police Department on the night of June 29.
Mass. Fisheries & Wildlife took him to a local wildlife hospital where he spent the next two weeks recovering.
"K2" went to his favorite perch after his release.
"K2" looks down from his favorite perch after being reunited with his family.
07/14/2015
Shortly after noon on July 14, Mass Fisheries & Wildlife released K2 on the roof of Fox Hall, and he quickly joined Merri, Lance and his three siblings in flying around the building.
It looks like he'll be OK. The entire family is very happy to have K2 back!

Read more falcons news.
You can also stay up to date by follow @UMLHawkWatch on twitter.