Baby Falcon Reunited Safely with His Family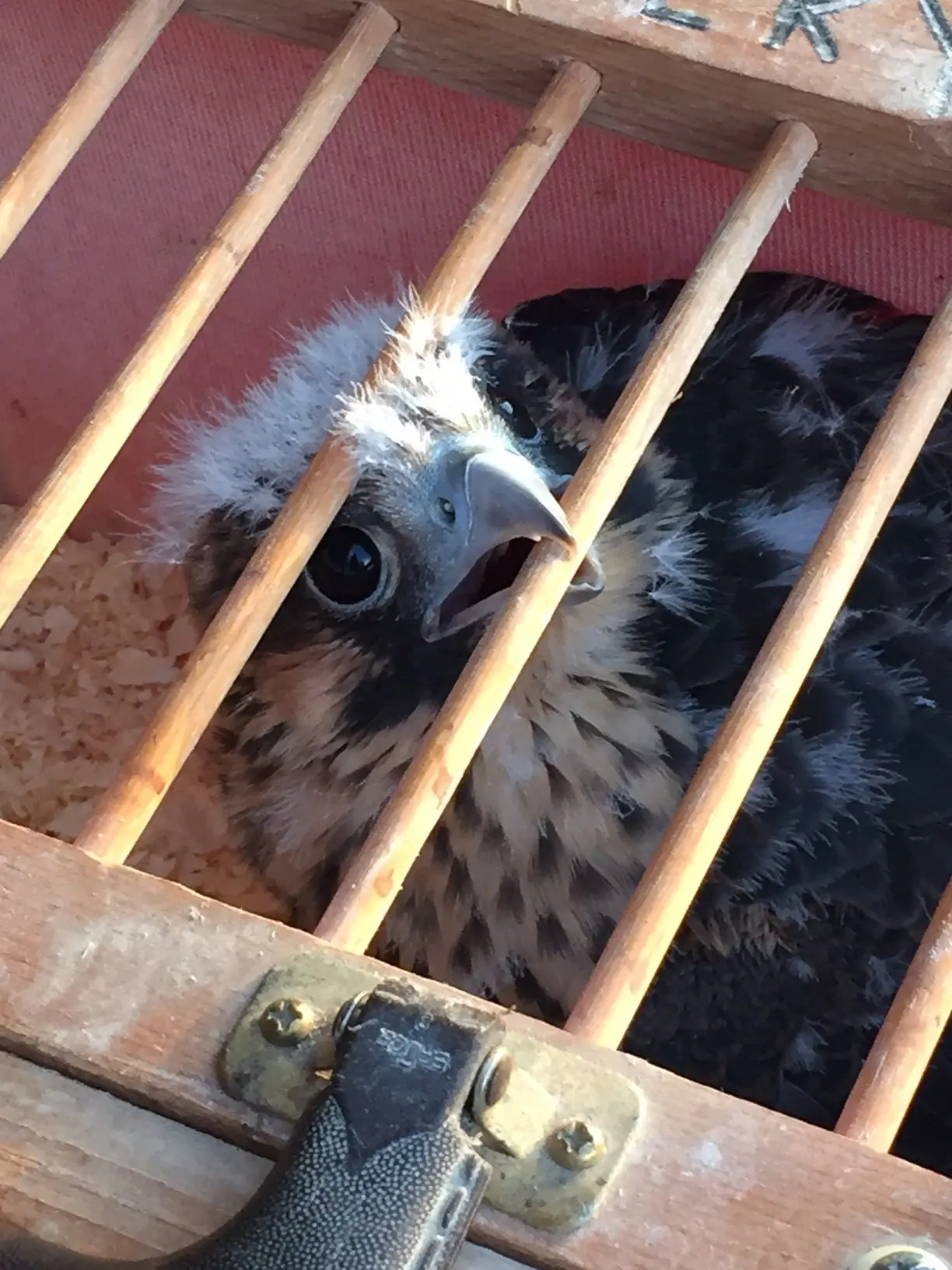 One of four falcon chicks was rescued by a good Samaritan and returned to the roof of Fox Hall by Division of Fisheries & Wildlife officials.
06/12/2015
On Wednesday evening, June 10, one of the male falcon chicks fell from the roof of Fox Hall after venturing too close to the ledge. Fortunately, Jack Costello and his son, Cameron, were watching the nest webcam at the time and saw what happened. They rushed from their home in Pelham, N.H., to the campus to rescue the chick. They found the chick unharmed in the parking lot, placed him in a cage and turned him over to authorities. The chick was brought back to the roof early the following morning by officials from the Massachusetts Division of Fisheries & Wildlife.
Read more falcons news.
You can also stay up to date by follow @UMLHawkWatch on twitter.