Treehouse , DifferenceMakers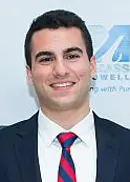 There are currently no resources that allow a user to share their social plans as an invitation with their extended network. In addition, the process of making and coordinating social events can be complicated and frustrating with today's resources. Treehouse is a website and mobile application designed to simplify the process of making plans with friends, colleagues, family and extended networks. James Abdallah '14 founded Treehouse as he began thinking of his childhood, where making plans was easy; the entire neighborhood would meet at a local tree house in his neighbor's back yard.
 
James studied in the Manning School of Business concentrating in both finance and marketing. He worked as an Enterprise Co-op student for the DifferenceMaker Program and attended all the workshops and networking events to further his Treehouse idea. Through these events James met UMass Lowell alum, Andrew Webb '13, who majored in computer science and was the founder of a previous DifferenceMaker team called Grab a Bite. 

James and Andrew worked diligently throughout the Idea Challenge process by talking to customers, attending workshops and developing the app. They competed in the 2014 Idea Challenge and won second place in the "First to Market" category receiving a $2,000 award. Since the Idea Challenge, both James and Andrew have graduated and accepted job offers, however, they continue to work diligently on launching Treehouse. With the first phase of development nearly complete, they will soon move into an initial customer testing phase with a select group of college students.