Follett Discover Adopt Faculty Instructions
What is Follett Discover Adopt?
Follett Discover™ Adopt is a next-generation tool for faculty to use to review and select course materials. Follett Discover Adopt makes it easy for instructors to find the right content, including traditional and nontraditional materials; digital content and open educational resources (OER) by providing recommendations to evaluate and adopt. Faculty access this tool within the Student Information System, enabling them to receive personalized information for the courses they teach. After selecting your desired materials, faculty can seamlessly send adoptions to the campus bookstore.
Faculty Benefits
Easily view related course materials, including what faculty are using in your discipline 
Immediately readopt previously used materials 
Read and respond to peer reviews 
Create custom content for students, through XanEdu's course pack tool 
Build a personalized collection of reference materials 
When considering materials, please remember that UMass Lowell is committed to student success and keeping college education affordable. Please keep affordability in mind and choose materials that provide lower cost options; used, digital, rentals, and OER.
How to Adopt Materials
Make sure to allow pop-ups in your browser setting.
1. Log in to SIS, go to Self Service, Faculty Center, My Schedule 
2. Select the Bookstore icon on My Teaching Schedule
3. You will leave SIS and will be redirected to Follett Discover*. 
*If you had multiple roles on campus (faculty and student), you will be able to select the Faculty role for this session. If not, this option will not be presented. 
4. Select the correct term, 2019 Fall (for example):

5. Courses will appear for the selected term: 
a. Faculty who teach multiple sections of the same course, may also adopt individually for each section by selecting Manage by Section in the upper right part of the course card. A dialogue box will open, select Separate to submit and manage adoptions for each section individually. Do not select this option if you plan to use the same materials for all sections.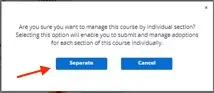 6. Select Discover for this course to view and adopt materials for each course. 
7. Faculty can also search for materials by entering a key word, author, title, or 13-digit ISBN in the search bar. Do not use dashes when entering the ISBN.
8. Faculty are presented with options for your course.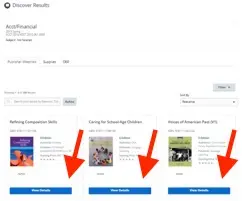 9. Select View Details to view pricing options available for materials.
10. Once you have selected your materials, select materials usage on the drop-down (required or recommended). Students will be presented required and recommended materials.
11. Select Adopt.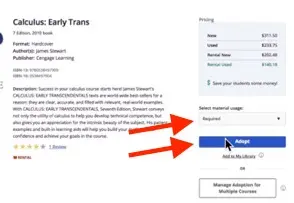 Once faculty select Adopt, the title is automatically* available for student purchase.
*Departments have the option to include an approval process, prior to making the materials available to students. materials appear as pending until approved.
Please mail
Brandi Zella
or call 978-934-6909 if you have questions regarding textbook options.