SmartEater , DifferenceMakers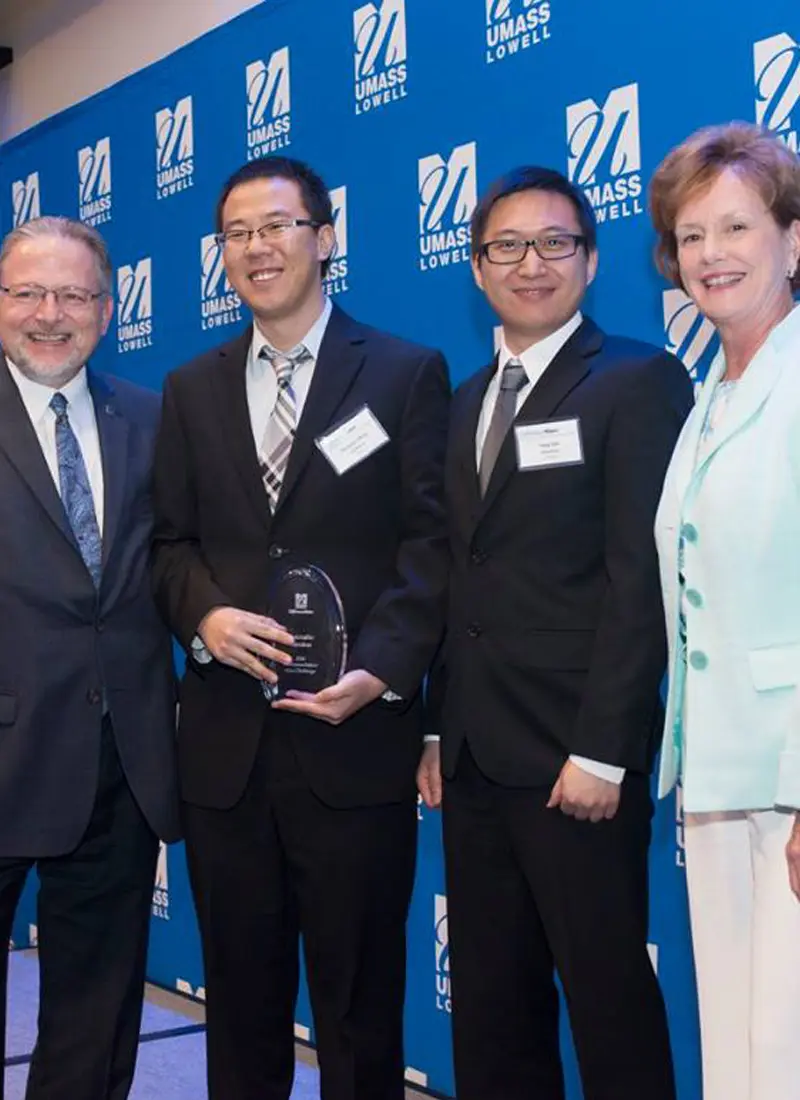 SmartEater won Honorable Mention, a $2,000 award at the 2016 Idea Challenge. This team consists of Yang Gao, a Ph.D. student in computer science. He works closely with Professor Guanling Chen, from the computer science department and a DifferenceMaker faculty fellow. 
SmartEater is an Automated Diet Monitoring (ADM) System designed to help people manage their dietary behavior. By analyzing users' timing and behavior when eating, the ADM system can provide real-time advice and coaching. The prototype is designed based on three devices, a smartphone, smartwatch and Bluetooth headset. The main analyzing system runs on the smartphone, while the smartwatch and Bluetooth headset collect the users' gestures and sound data when eating. This ADM system solution has various health applications at an affordable cost to consumers. Existing solutions require customers to buy custom hardware or to hire a professional coach which can be expensive. The team plans on utilizing their winning funds to finish development and testing of the application.