Smart Escape , DifferenceMakers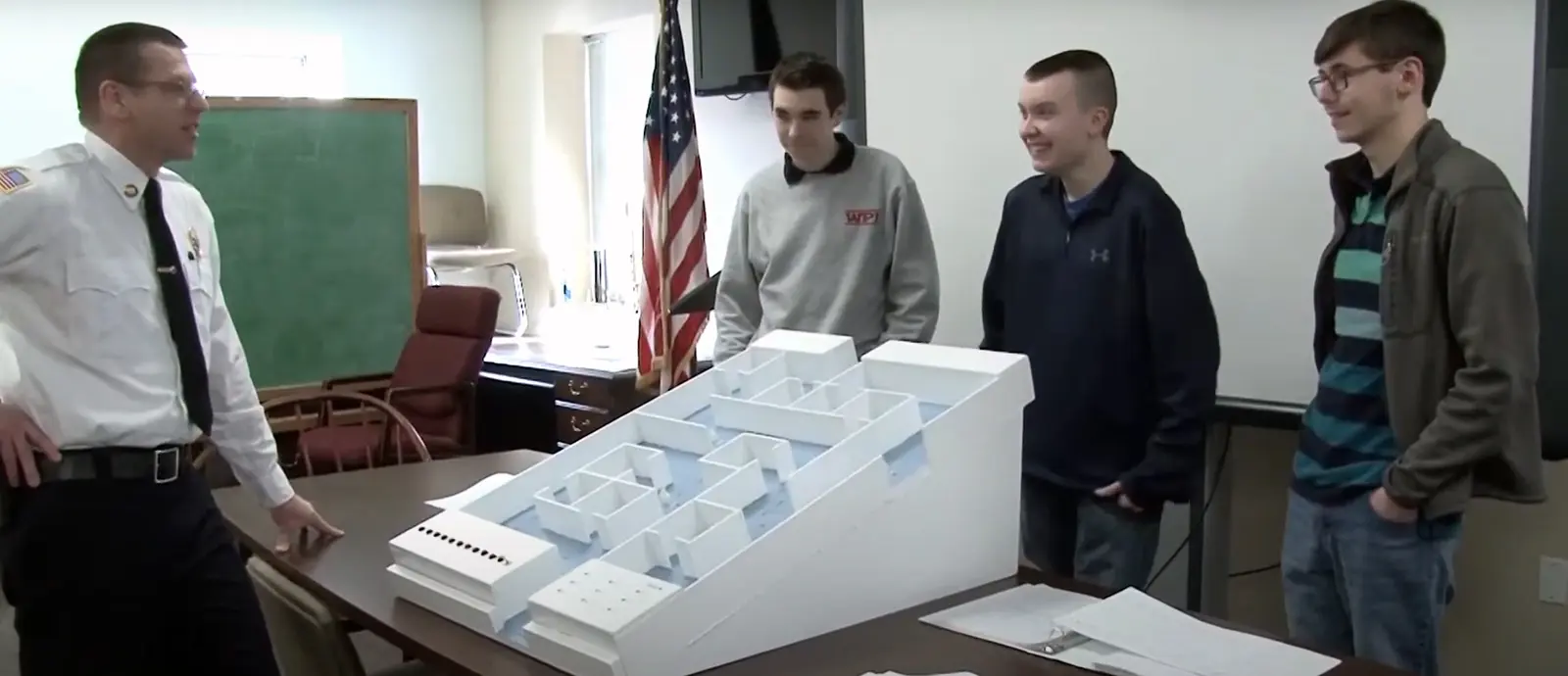 Smart Escape won the $4,000 Sutherland Innovative Technology Solution award, sponsored by Andrew Sutherland, '94 Manning School of Business at the 2020 DifferenceMaker Idea Challenge. This interdisciplinary team consists of freshmen Noah Boudreau, studying public health, Benjamin St. Gelais, studying environmental engineering, Kevin Healy, studying electrical engineering, Alexander Meneses, studying finance, Andrew Regan, studying aerospace engineering, and Kevin Jeyakumar and Kevin Downing, graduate students studying computer science. This solution was first established in a high school prototyping competition. The team has always had a passion for fire safety.
The problem this team discovered was that there is no safety evacuation system in schools and buildings to safely and clearly lead people to safety during a fire. Using LED lighting, the team created a fire safety technology that guides people away from a fire to the safest and most efficient exit route, while considering the location and centrality of the fire itself. With their prize funding, Smart Escape will further research and develop their technology. Through the DifferenceMaker summer Boot Camp, this team discovered interest for their product from both schools and firefighters and built several partnerships.