CatNap , DifferenceMakers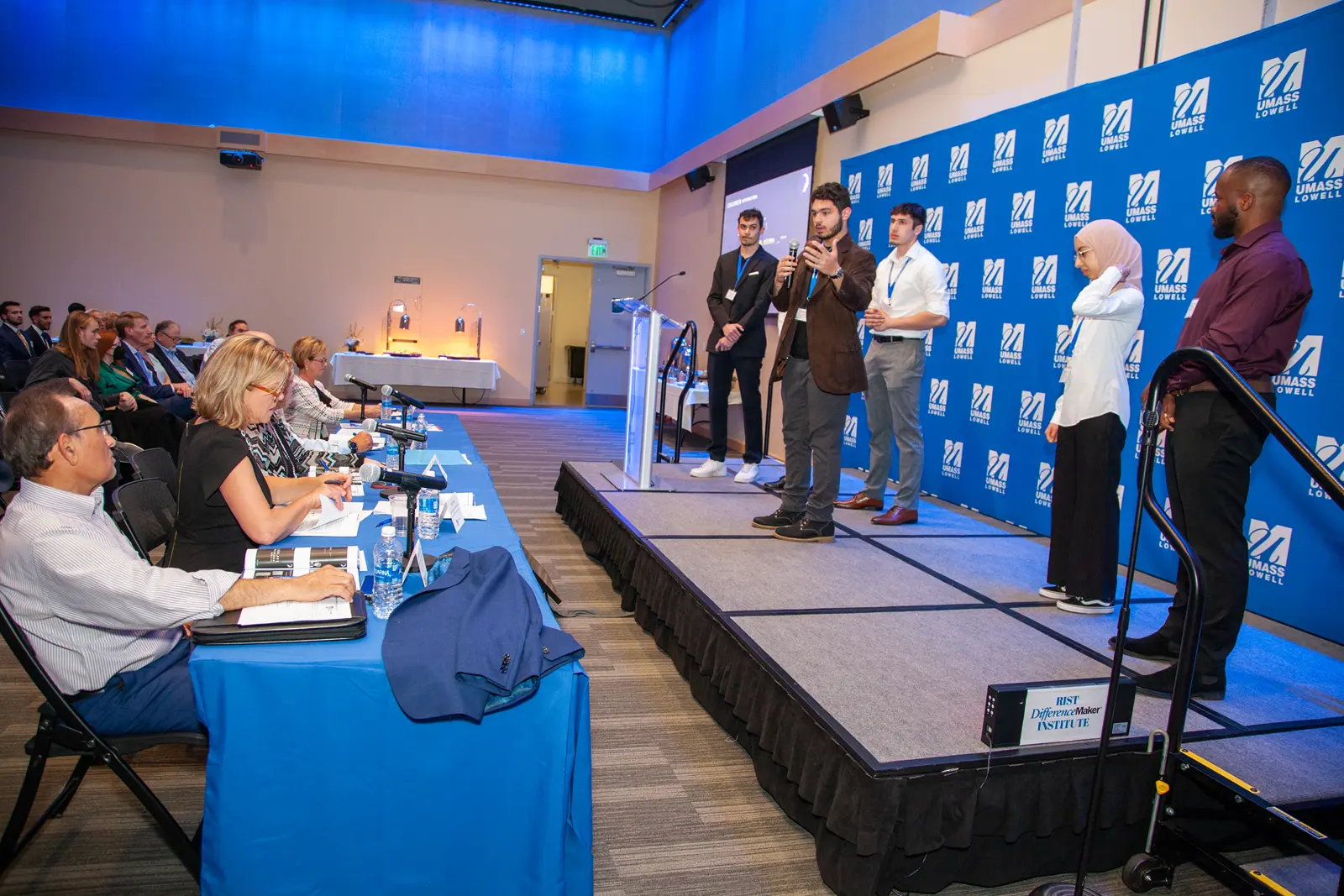 Top Prize - Rist Campus-wide DifferenceMaker Award at the 11th Annual DifferenceMaker $50,000 Idea Challenge
First Place in the 2022 Francis College of Prototyping Competition
Team CatNap is made up of Biomedical Engineering Students ranging from First Year to Juniors: Fritznere Brutus, Michael Ciampo, Khadija el Hadad, Majd El Hachem, Matheus Fonseca, and Haris Kum. They are currently working on a device to sense when toddlers are about to have a nocturnal asthma attack. This is critical because small children are extremely vulnerable when suffering from an asthma attack when they are sleeping because their parents are unaware that it is happening and are not able to take assistive action.
The device the team proposed is designed for comfort and accuracy. While there are similar products on the market, none are marketed or focused specifically on this issue involving small children. Team CatNap created a design that would fit comfortably on the child's ankle attaching a small monitoring device to their toe. By accessing the toe for oxygen saturation levels, the device can get an accurate measure while not causing any discomfort to the user.
The team participated in the 2022 Francis College of Prototyping Competition and won first place, a $2,500 prize! Additionally, team CatNap participated in the 11th Annual $50,000 Idea Challenge in the spring of 2023. They were awarded the top prize of Rist Campus-wide DifferenceMaker, $6,000 in funding! Since the Idea Challenge, CatNap has been making headlines as they were featured in the BostINNO newsletter and an article was written about them for the UMass Lowell newspaper and website! Team CatNap will use their winning funds to continue to create a prototype of their device.