ClassRoots , DifferenceMakers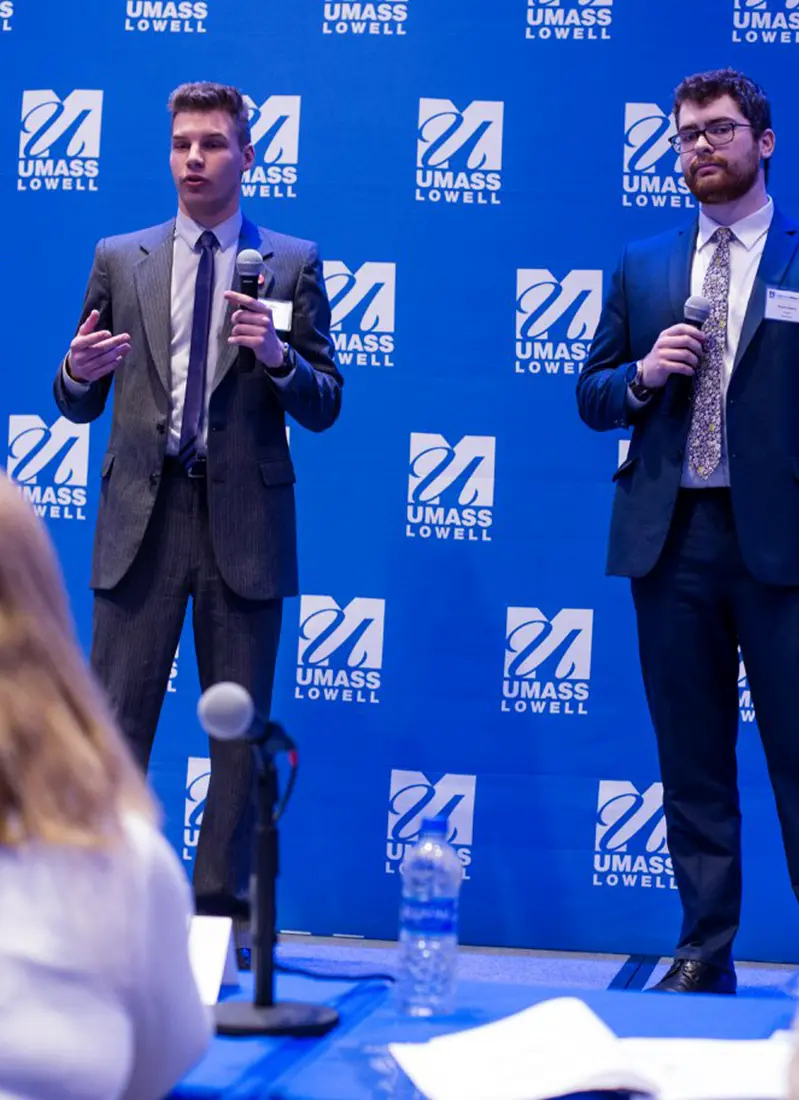 ClassRoots is an organization striving to facilitate connections between students in the classroom and to share this with their instructors. This project was started through a partnership between DifferenceMaker and Middlesex Community College. The ClassRoots team consists of Nicholas Norcross, a junior in Business Information Systems at UMass Lowell and Kevin Seery, a Middlesex Community College sophomore in Supply Chain and Operations Management.
This team saw a problem within the classroom; students are not comfortable making connections or building up study groups on their own. Commuters specifically struggle with this because they do not live on campus. However, students that live on campus have a sense of community with students all around them. Because of this, Nick and Kevin are establishing this application - a social media platform specifically used to connect students within the classes they take, and also allow for easier formations of study groups with students who have similar projects, exams, classes and homework.
On their ClassRoots platform, students will be able to connect with their classmates, ask questions to each other, and maintain the connections as they move on with their college career. Instructors will be able to see which students are making an effort outside of the classroom, and understand the time and effort they are putting in to prepare their homework and study for exams. Not only will this allow students to thrive in the classroom, but will allow for making friends and bonding with classmates.
ClassRoots won the "Significant Social Impact" award category at the 2018 Idea Challenge, a $4,500 prize. They are using this funding to develop their application platform. During the summer, both Nick and Kevin received the opportunity to intern in California for a tech company, and to gain more skills and insight into their industry. Lastly, they were recently matched with three mentors who have been helping to guide their project forward; Jack Wang, a financial coach for Longhorn Financial LLC, Max Ward, a business coach for AdviCoach and certified ValueBuilder Advisor, and Mark Mayall, a teacher in Dracut public schools.
To learn more about ClassRoots, check out their website at https://classroots.org