Bar Scene , DifferenceMakers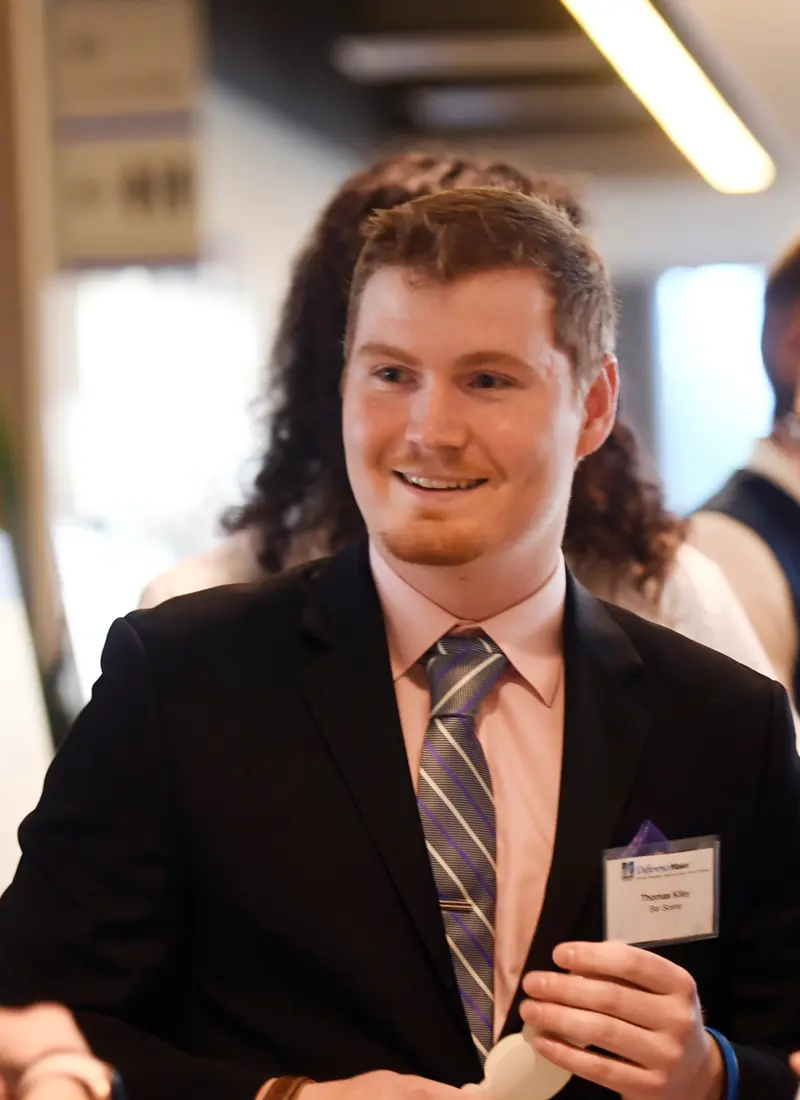 Thomas Kiley, a senior in computer engineering, and Hannah Wright, a graduate who studied marketing and entrepreneurship, are working to redesign the way you plan a weekend out. Bar Scene is a mobile app that serves as a one stop shop for all things night-life and entertainment. The software will be able to notify users of prices, events, and wait times at local bars in their area, saving them time and planning for the most valuable days of their week.
The Bar Scene won the Fan Favorite prize at the 2019 Idea Challenge, a prize of $1,000 in funding to further the idea and programming for the application. The duo received the highest amount of fan votes between the semi-finalist teams after delivering a rocket pitch to each attendee of their poster at the night of the Idea Challenge. Their relatable struggle earned them support from the community, and everyone agreed that a quicker, more efficient night out is something every college student and parent deserves!