What is Credit?
Credit is the ability of a customer to obtain goods or services before payment based on the trust that payment will be made in the future. Credit can be a very useful part of your financial aid toolkit if you develop good habit.
Credit Cards:
Use someone else's money to make a purchase plus pay interest

Liability for credit card fraud $50

Required investigations for double billing or incorrect charges (with written notification in a timely manner)
Debit Cards:
Use your own money to make purchases
Funds taken directly from your account
Used in the same places as a credit card
If bank is notified within two days $50, after two days $500
After 60 days responsible for all charges
Your Credit Score:
Your credit score is a calculation used to determine your creditworthiness, ability to repay debt, and is used by lenders to determine credit decisions

For younger people, what you do now impacts your credit history down the road
Those who have not been using credit long may not have favorable scores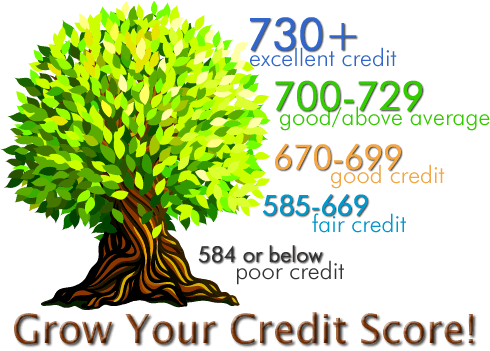 Your credit history will affect you when you:
Buy a house
Purchase/lease a car
Rent an apartment
Apply for any type of loan
Even when applying for a job!
Know what's in your credit history!
Retrieve your

FREE credit report

once per year from all three agencies (Experian, TransUnion, Equifax)

Find out how to get your credit score

here.
Some Credit Safety Tips: 

Keep lenders informed about changes
Keep copies of all documents in one place
Open all mail 
Repay your loans on time to reduce or eliminate interest 
Build good credit with timely payments 
Always ask for help 
Additional Resources:
Consumer Protection
- This is a government website that helps you, manage and use your money wisely, use credit and loans carefully, protect your personal information and protect your money from people who try to take it