James Costos, Political Science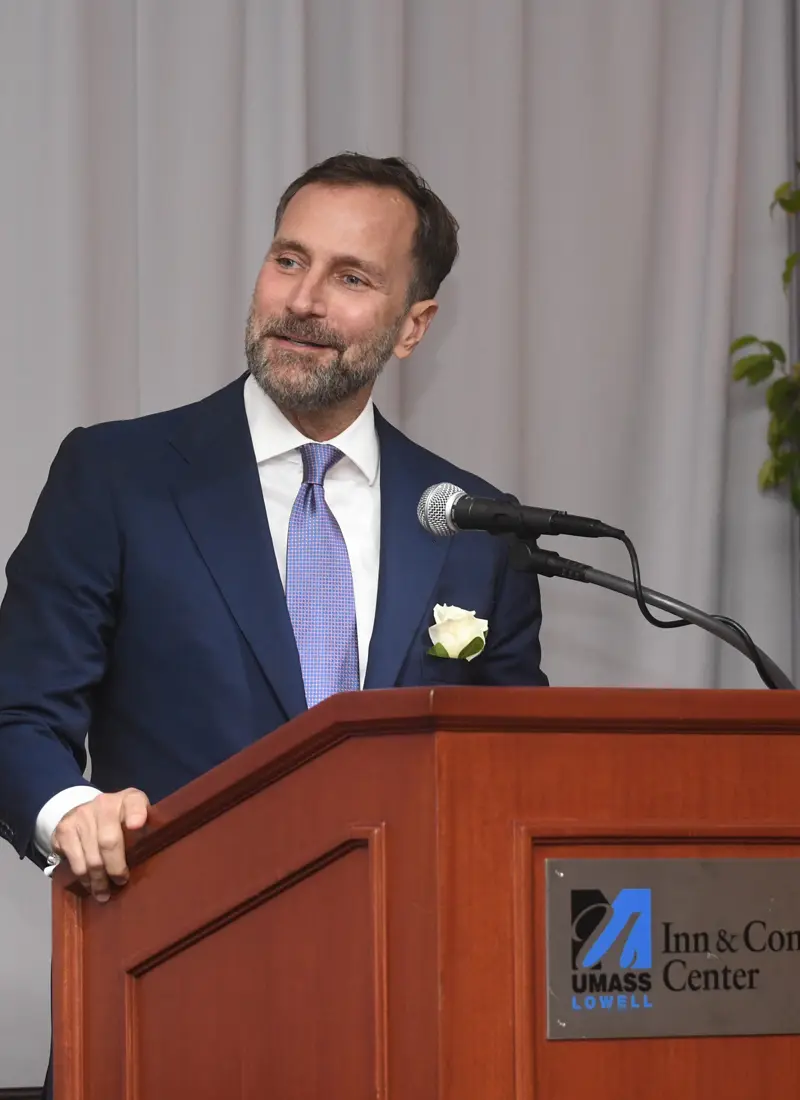 When James Costos concluded his tenure as U.S. ambassador to Spain, he and his partner, Michael Smith, decided to spend their first weekend relaxing with friends who, coincidentally, had just completed their own government assignment.
That's how, just hours after the Jan. 20 inauguration, Costos and Smith found themselves flying to their California vacation home with President Barack Obama and his wife, Michelle. Says Costos, with diplomatic understatement: "Spending those first days together after leaving office was pretty memorable."
Costos' life has been filled with memorable moments. A second-generation Greek-American, he grew up in the Lowell Highlands and Belvidere, the son of a U.S. Marine who, as a young man, was stationed at Camp David. "My father worked his way up into the middle class to support his family," Costos recalls. "Both my parents instilled in us the values of hard work, self-reliance and service, and whatever I did, I always kept those values in mind."
Costos carried those values with him to the University of Lowell, where he became the first member of his family to graduate from college. "Even though I lived at home, I was on campus from morning to night," he says. "I loved the whole college experience." He majored in
political science
"because I knew it would provide a general liberal arts education that would prepare me for anything—and it did."
His entry into politics would have to wait a few decades. First came a successful career in the retail and entertainment industries, as a senior executive with Tod's of Italy, Hermès and HBO. In 2001, he met Smith, a celebrated interior designer who was later chosen to redecorate the residential quarters of the Obama White House. The pair became close to the Obamas, as well as major fundraisers for the president's 2012 reelection campaign. In August 2013, Costos was appointed ambassador to Spain and Andorra, succeeding UML alumnus Alan Solomont '77, '94 (H).
The economy, international security and human rights were the focus of Costos' work as ambassador, as well as a commitment to "respect for our partners and allies." Diplomacy, he says, "is not a relationship based on one winning and one losing. We all rise together when we encourage transparent dialogue. Maybe we don't always get the best deal every time, but we all win when everyone benefits."
Costos will carry that spirit forward in his work with the Obama Foundation, and as a board member of the global investment bank PJT Partners, where he now advises multinational companies with ties to Spain.